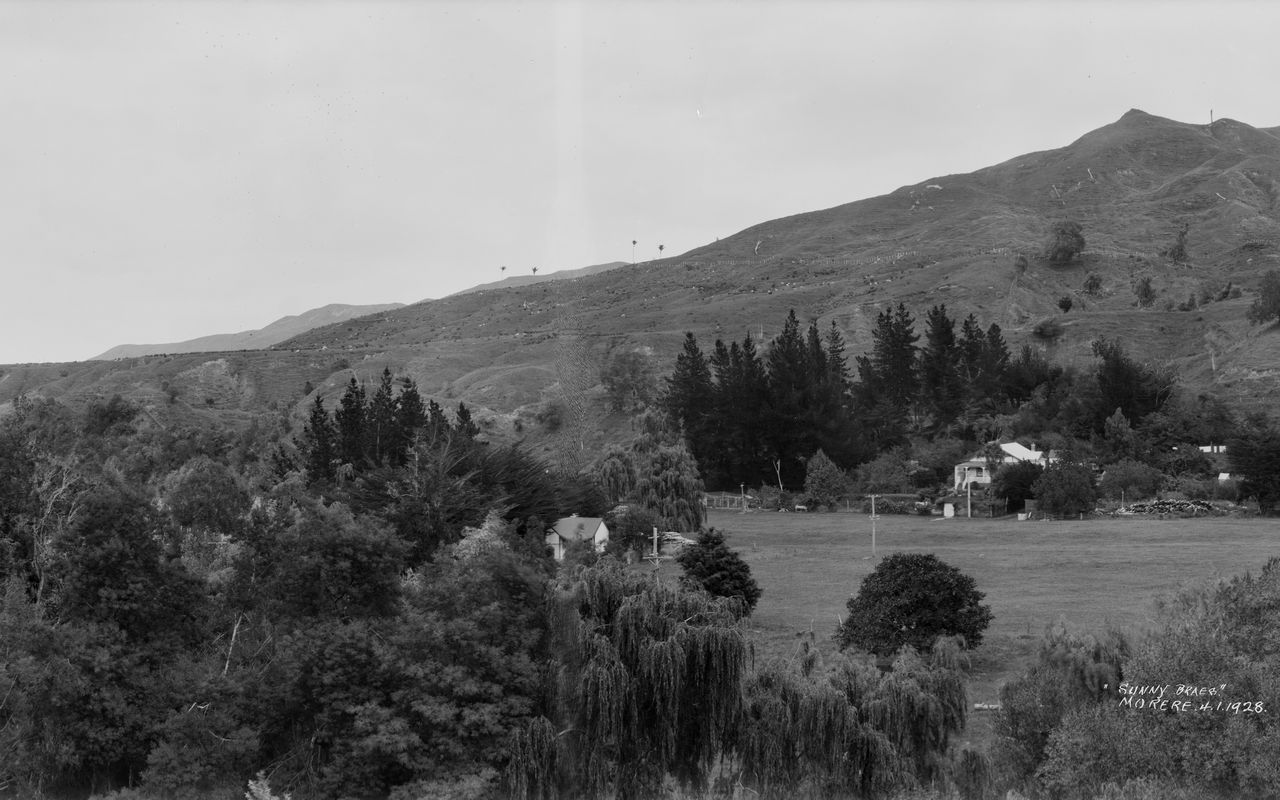 Our Rohe - Our Region
Standing just over 600 metres high, Mt Moumoukai overlooks our property.
Mt Moumoukai became the home of Rākaipaaka, hapū of Ngāti Kahungunu, from around 1650 AD. This stronghold had a 20 acre summit with its own spring so was able to support the Ngati Rakaipaaka people well in times of danger.
Moumoukai literally means to "waste food". The name derives from an incident in 1824 when the mountain pa came under attack from Ngāpuhi warriors from the north. It is said that despite the superior firepower of the attacking force, they could not breach the steep embankments, and neither did they succeed in trying to starve its occupants out. The pā, was well supplied so it was the attackers who ran short of food.
The besieged Rākaipaaka people taunted the attacking warriors by throwing food at them as they retreated, to illustrate that they had plenty to spare, hence the name "to waste food".
There are few remains of the pa left due to erosion of the steep slopes over time due to, deforestation and farming activities.
The name Mōrere only came into existence during the late 1890s Te Mōrere was named after an ancestor Warrior who had long loping strides and was at the centre of many battles, the traditional name is 'Ngā Waiariki o Ngāti Rakaipaaka' (The Hot Springs of Ngāti Rakaipaaka), or more loosely 'the healing waters'.
Māori developed the mineral pools for bathing and sites for habitation and gardens for many years, but through government legislation this practice was stopped. In 1895 the Lands and Survey Department gazetted the Thermal Springs Reserve. Renamed the Morere Springs Scenic Reserve, it has been administered by the Department of Conservation since 1987. Now known as Morere Hot Springs and scenic reserve
Morere Hot Springs Lodge
Surveyed and sold as part of the WW1 Solider settlement scheme the property was originally 1000 acres and was owned and farmed by the Tait family and named Sunny Braes (Sunny Hills).
The property was sold around 1970 and the new owners farmed and created accommodation options over the next decades initially calling the property Palm Hills Farm.
By the time our family bought the property in 2015 only 30 acres of the original property remained along with the original farmhouse, large barn, mid- century ex -shepherds cottage and more recently built cabins and residence.